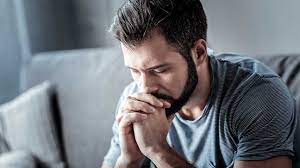 Dealing with the death of a loved one, especially when it is sudden and occurs due to someone else's negligence, can be difficult to deal with. You may experience a range of emotions, from frustration to anger to grief. Unfortunately, there is no escape or easy way to deal with these feelings. But, you can take steps to better your condition.
If you belong to the family of the deceased, it is important for you to understand the healing process. If you skip the healing process, you will have repressed emotions and suffer consequences later in life. On the other hand, it is also crucial to understand your legal rights. Consult with a catastrophic death attorney to know what you can do.
Tips for coping with the loss and grief of losing a loved one after a wrongful death case
Understand that healing can take some time.
The first step to healing yourself is understanding that the process takes time and effort and is not an easy journey. You should not feel like you should not cry or spend time grieving over them. It is okay to be sad sometimes. Do not listen to other people telling you not to grieve. Let your emotions out and talk to a loved one if required.
Deal with anger appropriately.
It is not surprising that you and your family would feel anger and bitterness towards the party whose negligence resulted in the death of your loved one. After all, if they had been a little more careful, your loved one would still be with you. It is natural to experience anger as it is one of the important parts of the healing process. You may benefit from speaking with a therapist. They can also tell you how to process your negative emotions.
Find ways to express your emotions.
Not everyone can express their emotions by talking about them. Grieving and healing are personal experiences and different for everyone. If you are unable to talk, you can express your emotions by journalling, traveling, writing a song or poem, or volunteering for an NGO.
Pursue justice.
One of the best ways to heal is to get justice for your loved one. Speak to an attorney who can aid you and your family and help you explore your options. While it is irrational to think that filing a claim will bring back your loved one, it can provide some sense of justice.